Octocurl® Heatless Curlers - all hair types & lengths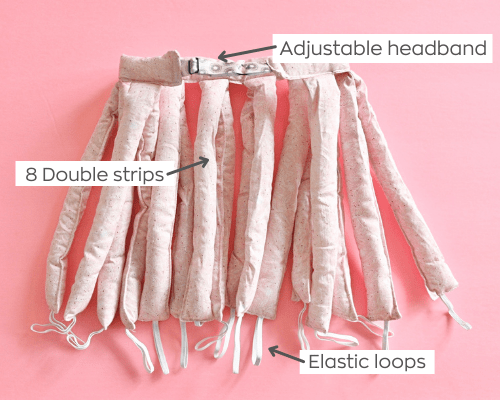 LEVELING UP NO HEAT CURLS
OCTOCURL® is a headband with 8 sets of double strips allowing you to curl, wrap, bend, twist, stretch, & braid your hair into countless types of curls & waves.
SHOP NOW
HEALTHY: No damage heatless method - all hair types. The satin version is the most gentle and works great for natural, textured, or damaged hair. Also available in absorbent microfiber and versatile cotton poplin. Comparison Chart -->
VERSATILE: Use 2-4 strips for soft loose curls, 1 strip for spirals or twist outs, wrap tightly for hair stretch, braid for beach waves + more. Check Instagram for tips & styling options for different hair lengths & types.  Instagram -->
COMFORTABLE: Soft, fabric only construction. Use overnight or enjoy your day at home while styling your hair. See our FAQ -->
FAST & EASY: Octocurl® can also be used with a hair dryer (low air) as a low-heat method. One piece design is great for kids - instructions included. Tutorials here -->
Reversible Pillowcase for Wet or Dry Hair
SHORT HAIR

The strips are shorter (7" which is 3" shorter than the standard length) and work best for hair shoulder length and above. Short options -->

STANDARD LENGTH

The strips are 10" long which are designed for hair shoulder length to mid-back. Standard options -->

LONG HAIR

The strips are longer (13" which is 3" longer than the standard length) and work best for hair past mid-back.  Extra Long (17")  comes in Cotton Poplin and Satin. Long options -->
Voted the #1 Heatless Curlers by the legendary Kayley Melissa!